Coastal outdoor space accented with handcrafted stingray sculptures against a brick wall
Here is a perfect example of bringing the outdoors in, or is it taking the indoors out? Either way, this designer coastal screened in porch looks amazing with this school or Chase Allen's handcrafted stingray sculptures.
Becky Dunn Baroni of Hilton Head Island has killed it with these stingray sculptures against the brick wall! This cabana looks amazing and It's obvious they had this collection included in the design pre-construction! Love that vision Becky! It's images like these that help my customers and collectors visualize how to display their work. Thank you for sharing!!!
Your vision will work wonders in a "how-to" sense for future collectors of these handcrafted metal stingray sculptures.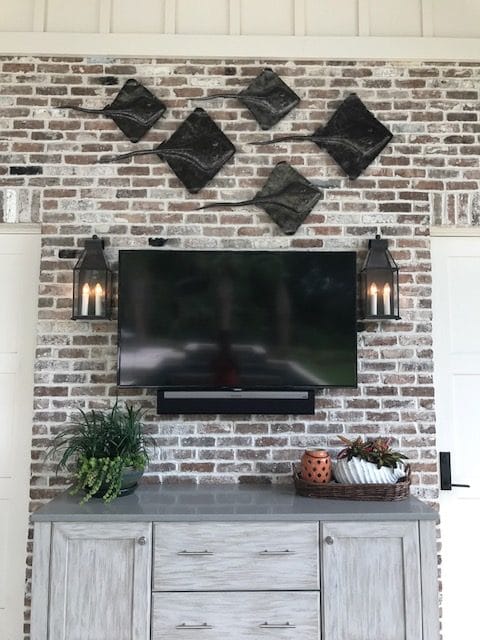 Thought everyone would also love the below photograph of the stingray sculptures over this fireplace against a painted white brick wall….beautiful!